Rogaria 1 – Dawn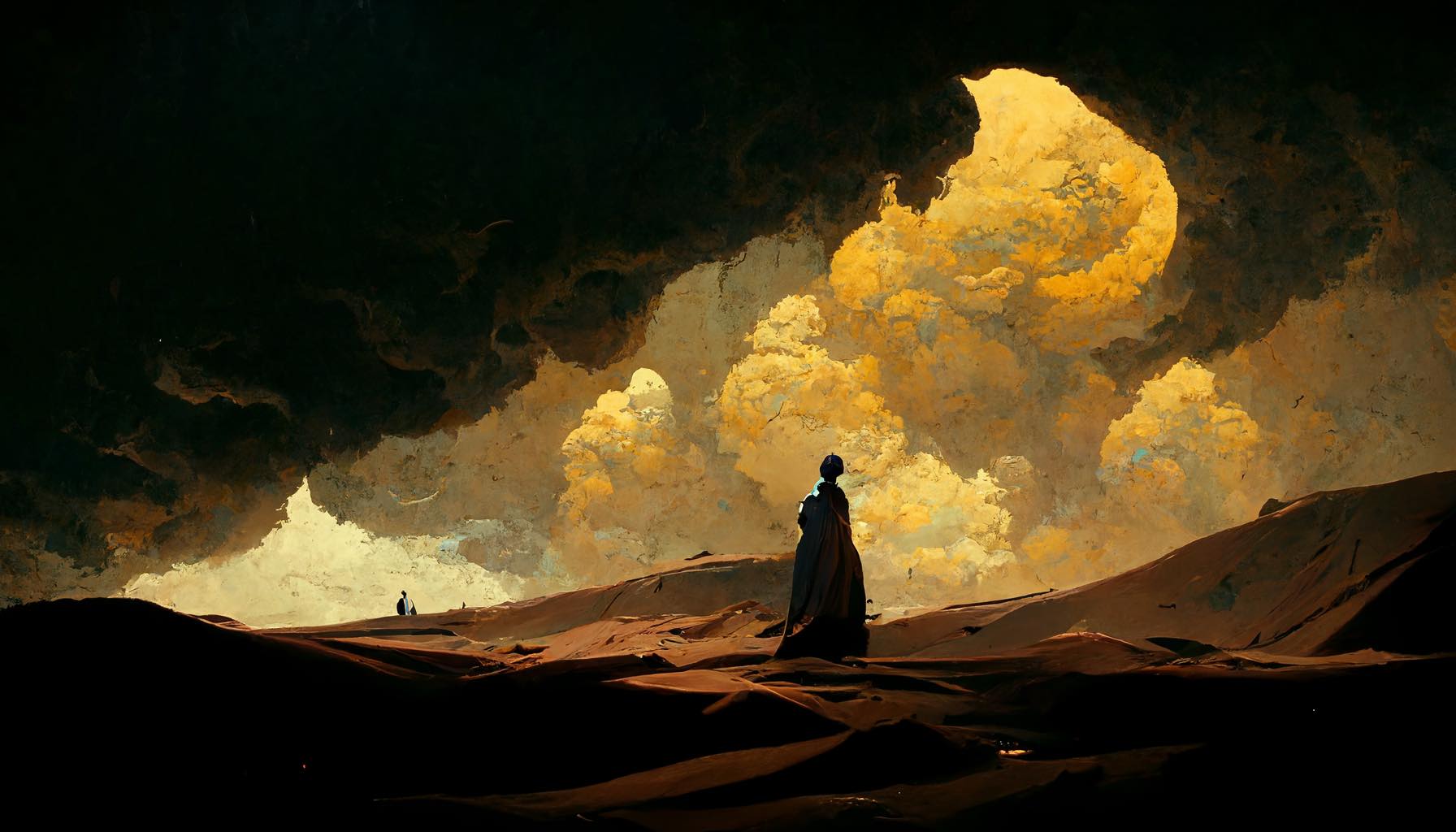 Event Date:
21 september 2023
Event Location:
Jeugdkamp De Maat – Mol
The sun has not yet awoken when a warm wind rises from the Sands. Accustomed as you are to these winds, this one feels off. This wind feels loaded, as if the Sands themselves want to tell you something.
For a few seconds the wind moves the cloth covering the entrance to your tent just far enough for you to glimpse the scene outside.
A Sayyid delegation is waiting for you to acknowledge their presence. They are standing at a respectful distance from your tent, but it is obvious they are anxious and feel a great need to speak to you.
After receiving the delegation with respect for the proper traditions, the Sayyid take their leave.
Their message warranted their eagerness. A large Green Heart where previously there only was a small oasis? The Sands must have a goal for this. As you step outside to start preparations, you notice the sun has risen. It seems fitting, this new beginning, this new journey, and it starts now…
At dawn.
Sorry, this event is expired and no longer available.
Event FAQs
Cancellation Policy
There are no refunds unless there are exceptional circumstances.
If you are unable to join after registering, it is your responsibility to find a replacement for your spot.
As we are tight for funds, we are allocating all funds immediately into making your event even more memorable, as such we are unable to provide refunds.